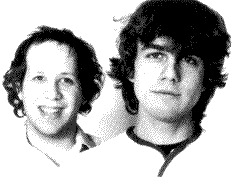 In 1983, Bernie Kugel decided to record a song for possible inclusion on VOXX RECORDS' Battle of the Garages (Volume Two) compilation LP of modern-days garage bands. The only problem was that, having dissolved his college band, The Good, Bernie was without an actual garage band. This was of little concern, as Bernie corraled drummer and record producer, Mike Brydalski, to perform both tasks. Bernie played guitar, bass and sang on an updated cover of THE STOICS' "Enough of What I Need" and sent the finished master to Greg Shaw at VOXX.
A short time later, Bernie asked his pal, Mad Louie, what he thought a good name for a garage band would be. "I've always thought Mystic Eyes would make a great band name," the Mad One replied.
"Then Mystic Eyes it shall be!" belched Bernie in between swigs of Pepsi.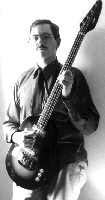 Sure enough, the track made the cut for the album! Bernie cobbled together a ficticious band bio for the LP liner notes and then set about beating the bush for like-minded garage-mates.
In December, Bernie got so drunk at his sister-in-law's wedding reception that he invited Craig Davison to join his new band. They exchanged phone numbers just as 1983 came to a close.